This post brought to you by
Havertys Furniture
. All opinions are 100% mine.
A house is simply empty without the presence of furniture. It is very important to have the furniture such as beds, chairs, tables and other furniture that can make a house presentable and comfortable to live with. We are fortunate to own our house. We have all the rights to decorate, remove, add or changed our furniture anytime we want to. Since, our sofa set is getting so old, out dated, out of style I must say, it is the right time for a change. We are planning of checking out Havertys Furniture near us with in this week for a unique and high quality living room furniture.
I always prefer for a classic styles and designs because it is easy to blend with other accessories and decorations. Just like this Stretson Sectional that I am eyeing in cognac color. It can easily go along in any other decorations that I already have in our living room because of its color. We like to relax and to be comfortable. A bucket seats styled is perfect for us.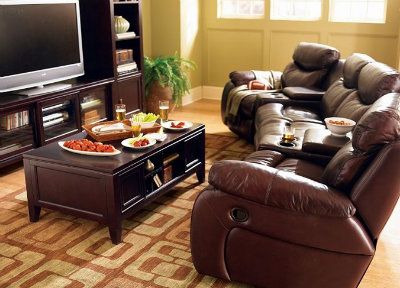 Havertys furniture ideas fit to my lifestyle perfectly because of their different and unique designs. I love designing our house especially the living room where our guests and visitors likes to stay. A simple yet unique furniture from Havertys could really make my life beautiful. I am grateful about Havertys: Discover Something You . It is very helpful with all their inspiring tools and monthly inspirational session, there is nothing I can ask for.
Come and check Havertys Inspiration Sessions on the following months:
September 15th- Now Showing (designing an entertainment space)
October 13- Seasonal Scapes (designing for seasons)
November 10- Winter Colors (designing to incorporate winter colors)
December 1- Finishing Touches ( making that room complete)
The fashion forward family room will definitely suit us for we watch television a lot in the living room especially when it is football season. And, we are aiming of putting our own home theater.
For updates about Havertys Furniture, visit and like them on Facebook and follow them on pinterest.com/havertys